No fear No favour No Insiders i the Security Cluster.......
National
7.5.2014 10.40 pm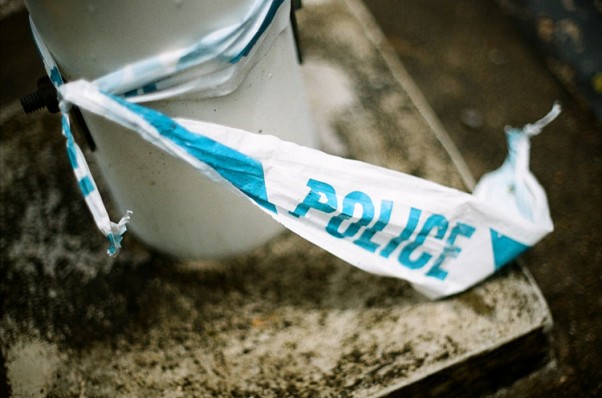 Four people were arrested early Wednesday morning in connection with the robbery of an SBV cash centre in Witbank, in which R87 million was stolen, the Hawks said.
"Two of the suspects are employees of SBV's cash centre in eMalahleni and another suspect is a police reservist from the area," Captain Paul Ramaloko said.
The Hawks and SBV made the arrests, and R6000, two police blue lights, and two police-issue bulletproof vests were recovered from the reservist.
"The suspects took the team to a house in Carolina, Mpumalanga where R990,000 was recovered, stashed in a metal container hidden in the yard and in a washing machine."
On April 27, around 9pm, SBV's cash centre in Witbank was robbed of R87 million when an armed gang overpowered and drugged security guards. The four guards were dropped off on a road in Kromdraai, eMalahleni. They remain in hospital, three of them in critical condition and the fourth slowly recuperating, Ramaloko said.
The four would appear in eMalahleni Magistrate's Court on Thursday. More arrests were expected.
National Hawks head Lt-Gen Anwa Dramat congratulated the Hawks and SVB for their joint investigation leading to the arrests.
"They were swift in tracking and tracing these suspects. The team will not rest until all suspects are behind bars."
- Sapa
THE CITIZEN
COMMENTS BY SONNY
DO RESEARCH ON HOW MANY EX POLICE/ARMY/CIVIL SERVANTS ARE EMPLOYED BY SECURITY COMPANIES AND BANKING INSTITUTIONS?
THEN CHECK THEIR CV'c FOR DISCREPANCIES?
THEN CHECK THEIR RECORDS OF EMPLOYMENT AND PREVIOUS EMPLOYMENT?
YOU WILL FIND THAT MANY ARE IN THE SAPS OR HAVE LEFT WITH CRIMINAL RECORDS AND OUTSTANDING OR PENDING INVESTIGATIONS.
THESE FIGURES WILL GIVE YOU A GREAT FORCE OF POTENTIAL CRIMINALS TO RECKON WITH IN THE SECURITY/BANKING INSTITUTIONS.
HOW MANY OF THESE PEOPLE ARE OUT ON BAIL PENDING CRIMINAL TRIALS?
HAVE DISAPPEARED BENEATH THE RADAR DUE TO THEIR INVOLVEMENT WITH 'HIGHER INSTITUTIONS?'
NOW YOU WILL BE ABLE TO ACCESS THE TRUE SITUATION OF UNSOLVED CRIME IN SOUTH AFRICA.